Wednesday evening meetings are held every week and floodlit in the winter, weather permitting. Gate's open 6pm - First heat 7pm sharp - We have heats for 17.5 & 21.5 Touring Cars and Tamiya Trucks. With 2 heats & 2 finals for all drivers.
Wednesday Championship
We have a 12 round Wednesday Championship running from April until October for all 3 classes with points awarded for each round with your best 8 scores to count. Presentations should be awarded on 25th October.
Click here for race class rules
Entry Prices
Adult Member £8.00
Junior Member £6.00
Adult Non Member £9.00
Junior Non Member £7.00
Spectators FREE
YOU CAN NOW BOOK IN UP TO 2 HOURS BEFORE GATE'S OPEN
BUT STILL BOOK AT LEAST 24HRS PRIOR IF POSSIBLE
On PayPal please add note of date you are booking for and use send to friends & family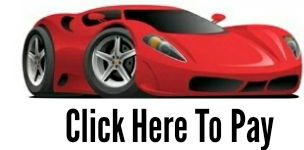 Once you have paid please confirm your booking
And we will add you when the list is updated next
Wednesday 20th September
Championship R11

Class

Postponed Due To
Bad Weather



Wednesday 27th September
Championship R11

Class

James Cawley
Christopher Hall
Oliver Woodall
Terry Crew
David Chamberlain
Alistair Pickburn
Cameron Pickburn
Steve Oakden
Kenny Oakden
Martin Reeder
17.5 Touring
17.5 Touring
21.5 Touring
Tamiya Truck
Tamiya Truck
Tamiya Truck
Tamiya Truck
Tamiya Truck
Tamiya Truck
Tamiya Truck
Wednesday 4th October
Championship R12

Class





Wednesday 11th October

Class





Wednesday 18th October

Class





Wednesday 25th October

Class









See all the results from previous race meeting